MISSION CHRISTMAS – NEARLY MISSION IMPOSSIBLE!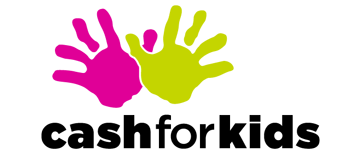 Chair of Trustees, Richard Gale, recounts this year's unprecedented donation. 'I received a call from Andy at Wholesale Clearance UK at the beginning of September as he had been asked to sell a consignment of brand-new children's clothing by a trader who was having to cease trading due to poor health. I immediately went to see what the consignment comprised of and was taken aback at just how much clothing there was which was packed into 90 or so large mail sacks together with 20 or so large boxes.
My immediate reaction was that it was just too big an amount to deal with bearing in mind I had no storage or large space in which to sort it out. Apart from a brief description of what was included within the bags and boxes I had no idea what I was buying but I took the decision to buy it all and hope for the best. We didn't even know if Mission Christmas was going to go ahead at this point.
Over the next 3 months, and with the help of fellow trustee Bryan Hoile, we sorted through over 13,000 items of clothing involving hundreds of man hours. I had clothes stacked up in just about every room of my house for weeks on end! When the final bags and boxes were delivered to the Mission Christmas warehouse in the middle of December the sense of achievement was matched by the relief that we had done it all in time.
It will be hard to top this next year!'