CLOSER TIES WITH SOMERFORD COMMUNITY CENTRE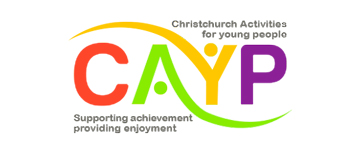 The Somerford Community Centre, which serves residents of Somerford and the wider Christchurch area of Dorset is re-organising the structure under which it operates. The charity which runs it has changed its name to the Somerford Youth and Community Centre. As part of the change, GFT Chair of Trustees, Richard Gale, has become a trustee of SYCC. This will cement an already strong connection between the 2 charities.
The GFT's Bryan Hoile and Richard Gale have been in discussion with Jae Harris, who runs the centre, regarding developing a disused barn in the centre's grounds into a new community hub. These discussions led to a planning application being put in and granted late in 2020 for a new facility which will provide flexible office, function and meeting rooms.
Some grant funding has already been received which will enable work to start on the first phase of work at the beginning of 2021.