Minibus Funding for CAYP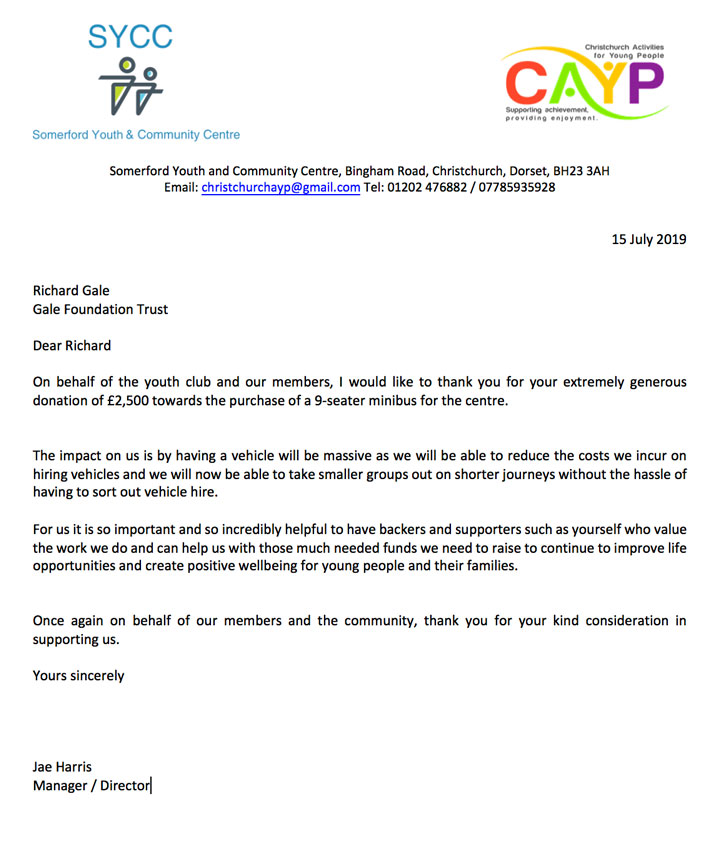 Dear Richard
On behalf of the youth club and our members, I would like to thank you for your extremely generous donation of £2,500 towards the purchase of a 9-seater minibus for the centre.
The impact on us is by having a vehicle will be massive as we will be able to reduce the costs we incur on hiring vehicles and we will now be able to take smaller groups out on shorter journeys without the hassle of having to sort out vehicle hire.
For us it is so important and so incredibly helpful to have backers and supporters such as yourself who value the work we do and can help us with those much needed funds we need to raise to continue to improve life opportunities and create positive wellbeing for young people and their families.
Once again on behalf of our members and the community, thank you for your kind consideration in supporting us.
Yours sincerely
Jae Harris
Manager / Director